BEACH CLUB
Ideal to have fun on the beach, your kids can let off steam thanks to a lot of sport games, enjoying a trampoline, a swing, the swimming pool, etc. A lot of gifts to win !
You can come whenever between 10.00am and 6.00pm, just the time of a walk, shopping or a surf session. We have different packages.
The qualified supervior will be happy to organize numerous games, different contests or bring the kids to the beach.
The Kid's Club, it's
The Club is open from 10 a.m. to 6 p.m. non-stop.
We organize games and contests with gifts to be won every day.
Our animators are qualified and can organize swimming in the pool or in the ocean depending on the conditions.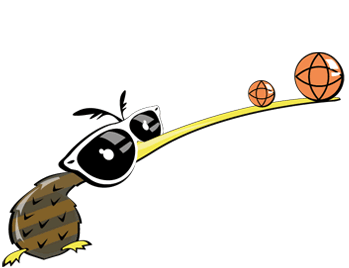 A typical day at the Club
THE MORNING
All in Sports ! Trampoline, games, and all kinds of sports.
LUNCHTIME
Lunch time in the shade, board games, ocean discovery and a quiet time.
BEGINNING OF THE AFTERNOON
Mini contest !! Team games on the beach or in the pool. Swimming watched in the pool or the ocean according to the conditions.
AFTERNOON
A big contest organized on different themes : sandcastle, olympics, swimming, etc !
PRICES
WITHOUT RESERVATION, NON STOP FROM 10 AM TO 6 PM
FREE FOR PARENTS
2H
10 €
1/2 DAY
14 €
1 DAY
20 €
6 DAYS
110 €