KIWI SURF
Biscarrosse (40) – Landes
THE KIWI SURF IS A SURF AND SWIM SCHOOL LOCATED ON BISCARROSSE'S BEACH. WE OFFER SURF CAMP AND LESSONS FOR ALL LEVEL, FROM BEGINNERS TO COMPETITORS.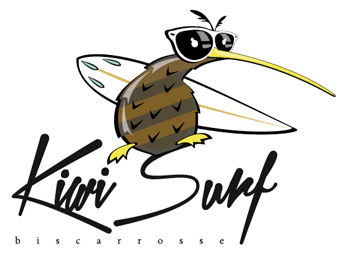 Clement, the manager is twice world champion in tandem surfing with his partner, Dhélia. They welcome you on the beach and can advise you on the best places to visit. The Kiwi team is always happy to share its passion and its surf experience in Biscarrosse.
Our lessons take place on Biscarrosse's beach, ideal for surfing. The school is located directly on the sand dune, facing the beach and waves, just next to the north rundabout. We can advise you according to the conditions if you want to rent equipment (surfboards, bodyboards, standup paddle).
We have a swimming pool in order for the youngest to learn how to swim and get ready for surfing.
The Kid's Club allows parents to go surfing while the kids are playing safely. They can enjoy a trampoline, a swing, or do creative works with a qualified supervisor.
We would be happy to advise you on your accommodation, hotel, villa or guest house thanks to our partners in Biscarrosse.
The Kiwi Surf Team is waiting for you to share its passion for surfing !
Clement & Dhélia
3X world champion in tandem surfing
TEAM
AN EXPERIENCED TEAM OF PASSIONATE PROFESSIONALS TEACHING WITH JOY AND HAPPINESS.
kiwisurf@live.fr
09.70.91.42.31 / 06.84.35.90.99
Rond point Nord, 40600 Biscarrosse Plage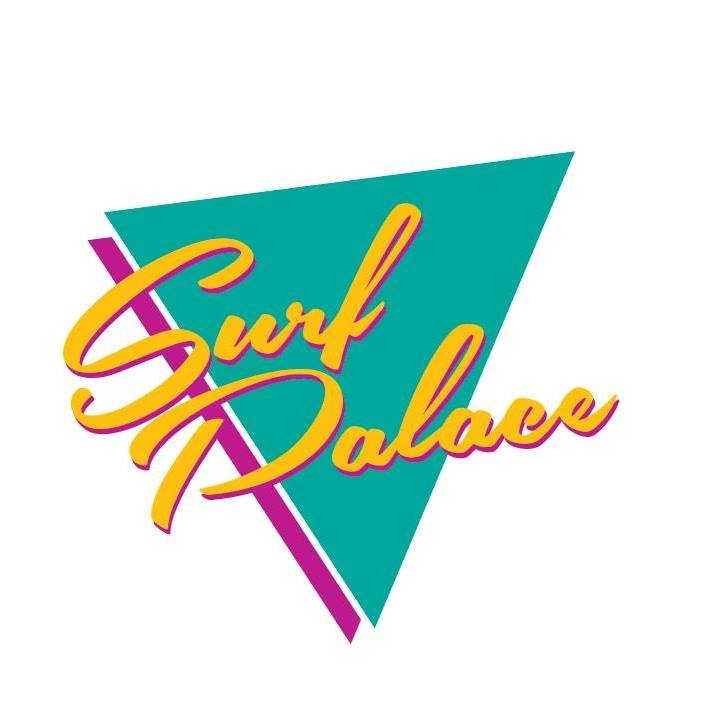 Après l'effort le réconfort !
Découvrez notre nouveau lieu à 100 m de l'école. Vous y trouverez des logements, un restaurant,
un musée du surf et même un corner boutique !
On attend plus que vous.
EVENTS
Cet été nous organisions le KSF 2019; une édition aux multiples rebondissements ! Une météo capricieuse le Samedi mais un Dimanche qui fort heureusement nous a offert un spectacle surprenant avec des surfeurs motivés pour une [...]
Le saviez vous ? Cette année nous fêtons les 30 ans de retour vers le futur 2 ! Une trilogie qui en a bercé plus d'un et qui continue de faire son effet chez [...]
Cet été le Surf Palace à ouvert ses portes pour une nouvelle saison et s'est offert un petit rafraîchissement. Réaménagement de l'espace, nouvelle carte, équipe motivée, nouveau shop en collaboration avec Sen No Sen, musée [...]
More than just a surf school,
Kiwi Surf is a school of the Ocean